Changing the Default View
By default, the view placed at the top of the view list on the Views tab of the app settings screen is displayed on the "View" screen.
To change the default view to a different one, move the view to be set as a default view to the top of the list by dragging and dropping
displayed at the left end of the row for the view.
When you click Update App, the change is applied to the actual environment.
You cannot move the (All records) view in the view list.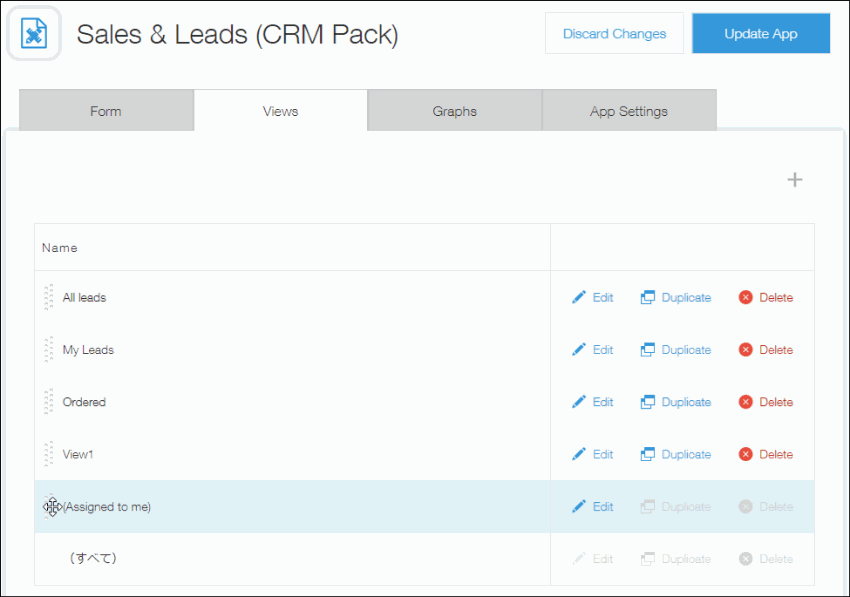 To change the fields displayed in the default view or their ordering, click Edit for the view. For details on the steps to configure a view, refer to Configuring Views.